IGNITOR formed in Austin, Texas in 2003 with legendary Agony Column guitarist Stuart Laurence, Brendon Bigelow on bass, Beverly Barrington on guitar, Pat Doyle (Offenders) on drums, and vocalist Erika Swinnich.  The band wanted to write music reflecting their passion for heavy, speed, and power metal.
IGNITOR quickly attracted a worldwide fan base after releasing their debut album TAKE TO THE SKY featuring the hit Demonslayer in 2004 to rave reviews. Germany's Rock Hard magazine named it "Demo of the Month."  Dies Irae (Brazil) said "IGNITOR take the world by storm, playing a furious Heavy/Speed Metal, joining the high class of veteran musicians and the powerful voice of Erika Swinnich." 
IGNITOR performed at Mexico's Monterrey Metal Fest in May 2005, appearing alongside Motorhead and Danzig. Then onto Germany's Keep It True Festival in November 2005, where they stunned the crowd and were named "Best KIT Newcomer" by Mario's Metal Mania magazine.
In 2007 IGNITOR released ROAD OF BONES (Cruz del Sur) featuring cover art by legendary MOTORHEAD collaborator Joe Petagno. Beverly was temporarily replaced by Annah Moore on guitar for this album. The band's sophomore effort is a deep dive into themes of pain, death, and rebirth, culminating with their triumphant anthem REINHEITSGEBOT and its rallying cry "Metal is the Law!"  Blabbermouth described IGNITOR - "This is the energetic, lusty sound of a new and eager band who are ridiculously fired up to be alive, no matter what the decade."  IGNITOR toured heavily in support of the album, playing with Primal Fear and Leaves Eyes, and a notable appearance at the Valley Thrash Fest in McAllen, Texas. 
In 2008, Texas metal veteran Jason McMaster (Watchtower, Howling Sycamore, Dangerous Toys, Broken Teeth, Evil United) replaced Erika's wraith-Maiden wail with his demonic Texas drawl.  The band released THE SPIDER QUEEN (Cruz del Sur/Heavy Artillery) in 2009, a fairy tale of love and redemption.  The band toured in support of the album, sharing stages with Fates Warning and Helstar along the way.
In 2010 IGNITOR played the Metal Up Your Tap Fest in Chicago along with Cruz del Sur label mates Bible of the Devil.
2012 saw the release of YEAR OF THE METAL TIGER (MVD Audio,) featuring fan favorite HEAVY METAL HOLOCAUST and the eerie polytheism of SHADOW OF THE NEEDLE.  "…a fiery album of traditional, hot-wired metal that's intensely passionate and utterly authentic." – Backstage Auctions.
IGNITOR released MIXTAPE '85 in 2013, a collection of beloved favorites recalling the peak years for thrash and heavy metal.  The Metal Files said "…the opening solo on INTO THE COVEN gave me chills when I first heard it." 2013 also saw the inauguration of IGNITOR's occasionally-annual Iron Fist Fest in their hometown of Austin, featuring Witches Mark.
The next two years produced some lineup changes.  Beverly was replaced by Robert Williams (Witches Mark,) and Brendon was replaced by Billy "Chainsaw" Dansfiell (Agony Column,) cementing IGNITOR's current lineup.
In May 2016 IGNITOR performed at the Ragnarokkr Metal Apocalypse in Chicago along with Tygers of Pan Tang, Jag Panzer, and Leather Leone.  The Iron Fist Fest returned in 2016 too, featuring Byfist and Death of Millions alongside IGNITOR.
In 2017 IGNITOR released YEARS OF WAR 2008 – 2013, an anthology of the band's releases during those years in a limited edition box set including rare promo discs and assorted items from the merchandise shop.  The box set is only available from the band's website ignitorband.com. 
2017 also saw the release of the IGNITOR's sixth album HAUNTED BY ROCK & ROLL (EMP Label Group.)  The song HATCHET: THE BALLAD OF VICTOR CROWLEY is heard during the closing credits of the horror slasher "Victor Crowley" from Ariescope Pictures.  Director Adam Green produced a NSFW video of the song featuring some key gory scenes from the movie.  The band produced three other companion videos featuring the songs NO SANCTUARY, BRAVE THE WAR, and HAUNTED BY ROCK & ROLL.  Roppongi Rocks said "IGNITOR serves us an extra large portion of terrific heavy metal on its new album."  "The New Wave of British Heavy Metal deserves a locally designated acronym thanks to IGNITOR."  - Austin Chronicle
IGNITOR returned to Chicago in July 2018 for the Alehorn of Power X festival, appearing alongside Zuul and Bible of the Devil.  IGNITOR appeared again in July at the Iron Fist Fest 3 with James Rivera's Metal Asylum and Austin's own Duel.  Iron Fist Fest 4's ten-band lineup in 2019 featured IGNITOR, Helstar, and Angkor Wat.
IGNITOR'S seventh album, THE GOLDEN AGE OF BLACK MAGICK was released on October 31, 2020 by Metal on Metal Records (Italy.) It's an intense album with rampaging riffs, infectious melodies, high-pitched, unpolished vocals by the veterans, and a dark edge that should appeal to the fans of bands like ATTACKER, DIO, RIOT, CAGE, RAINBOW, IRON MAIDEN and JUDAS PRIEST.
The worldwide Covid 19 pandemic sidelined IGNITOR's performance plans for most of 2020, but the band continues to work on new material for another album. A live album is also in the works for an early 2021 release, stay tuned for news on that front very soon...
2004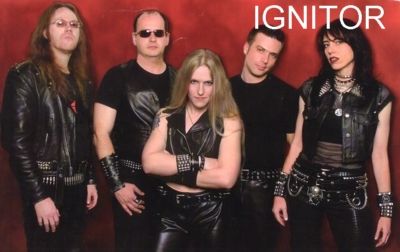 2005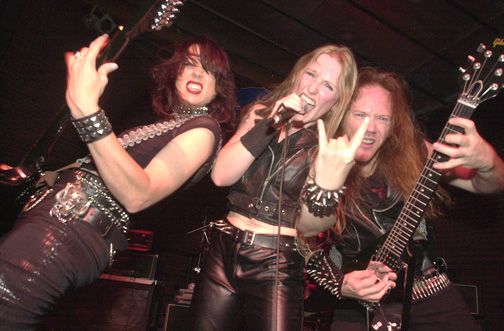 2005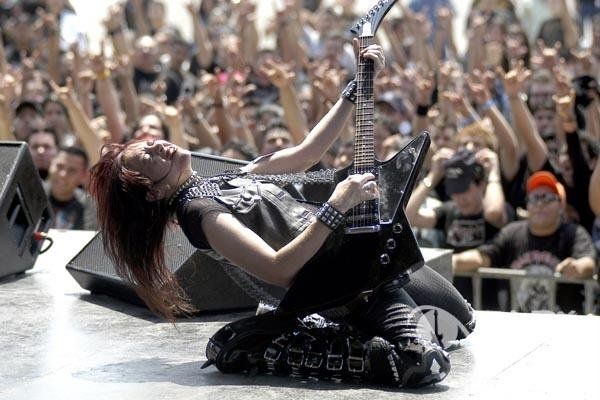 2007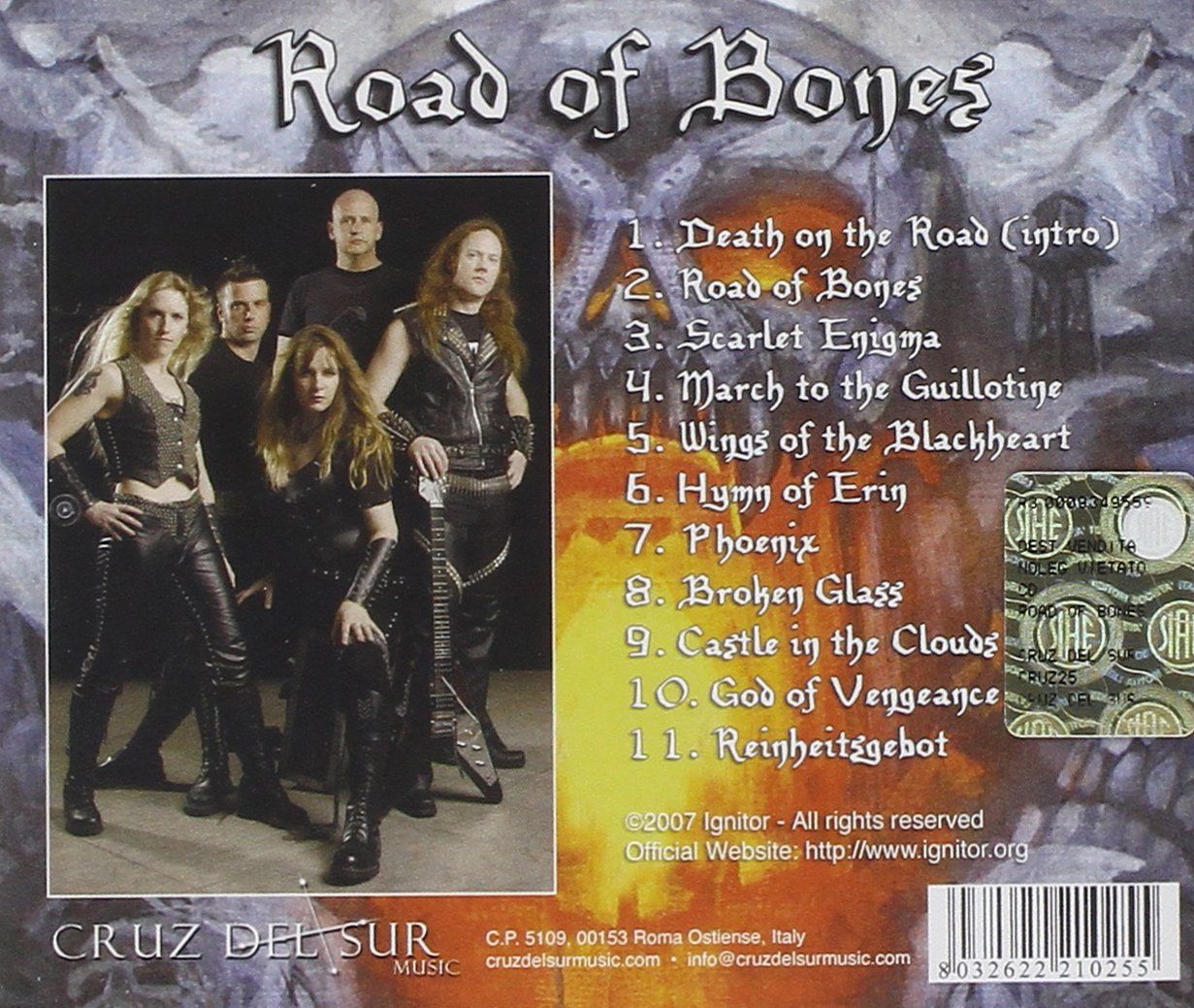 2010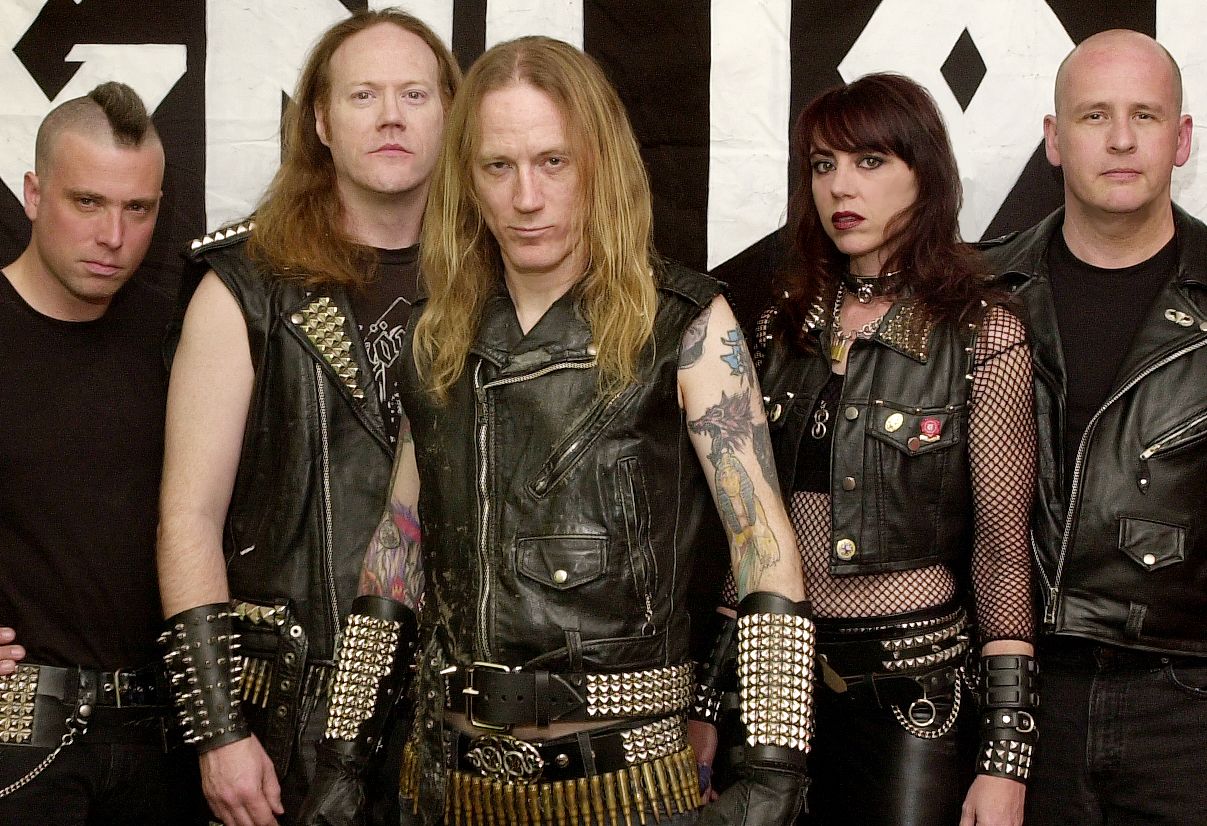 2012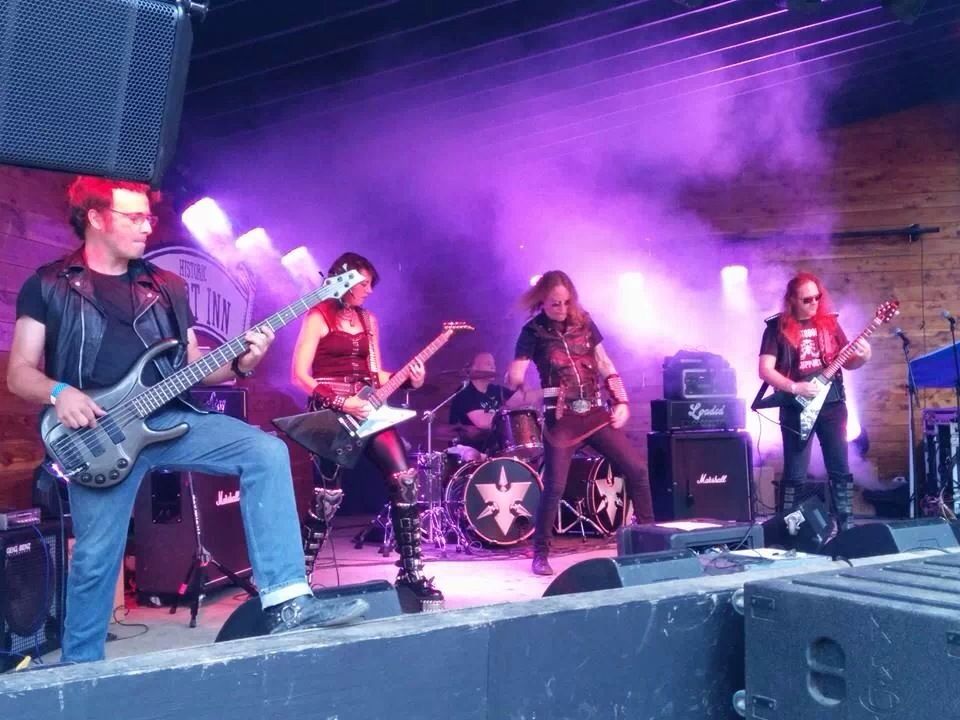 2014